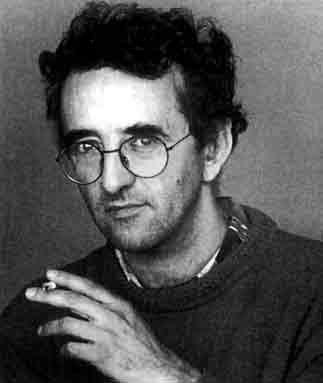 The Literary Saloon informs me that they've discovered two new Bolano manuscripts–and a sixth section to the already massive 2666:
Two new novels by the Chilean author Roberto Bolaño have reportedly been found in Spain among papers he left behind after his death. The previously unseen manuscripts were entitled Diorama and The Troubles of the Real Police Officer, reported La Vanguardia.
The newspaper said the documents also included what is believed to be a sixth section of Bolaño's epic five-part novel 2666.
So, everyone read the wrong book.
Seriously speaking, the fact that there was another volume of 2666 found with these papers just underscores the fact that, well, they weren't meant to be published. Obviously if Bolano wanted part 6 in 2666 he would have said so, and if he wanted to publish these new manuscripts, as well as the so-called "The Third Reich," he probably would have let someone know before he died.
And with La Vanguardia reporting a "sea" of material still to be sifted through, I'm sure we'll be seeing lots more Bolano manuscripts on the market:
El futuro del archivo, un mar de libretas y cuadernos de todos los
tamaños, una vez inventariado, será seguramente una universidad.
Adentrarse en sus páginas requiere la paciencia del paleólogo o del
domador de pulgas.